Create custom cards, scrapbook pages, home décor, books, and more with Stampin' Up!
Tuesday, November 15, 2011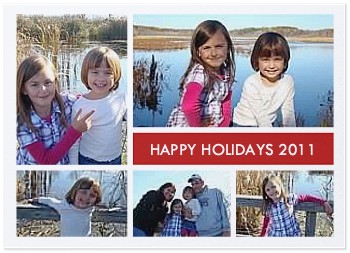 Simply Modern Band Holiday Card
Create custom Christmas cards this holiday at Shutterfly.

Posted by

Jean
at 9:37 PM
14 comments:

Tuesday, November 8, 2011
Tiny Prints is offering 50 free Holiday Photo Cards for bloggers. Check out
for more infromation.


I just received their new holiday catalog in the mail yesterday. There are so many cute card designs. I just love this circle card!!!
Posted by

Jean
at 9:31 AM
No comments:

Sunday, October 23, 2011
I saw this really cool idea today that I need to try for the halloween party, I wonder how hard it will be to get the worms out.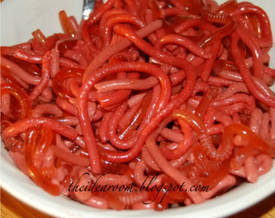 The jello is made in drinking straws, then after it is set....viola creepy Halloween worms. :)
Posted by

Jean
at 8:35 AM
No comments: